Elder


Posts: 936
Joined: Sat Jun 25, 2005 5:46 pm
Location: Canada
Peace heard him, I wonder who it could be? She kept swimming down stream, until she was beside the meadow. To her surprise, there where a lot of serians, all of which she didn't know. She looked from one to the other, hoping to see either Amber or Crash. Then she wouldn't feel so uncomfortable. Though, she made sure she didn't show it.
She shook her head, her forelock landing in the middle of her face. So now it no longer covered one eye.
"Hello!"
Her voice high pitched and kind. Her voice was high, but not to the point that it would bother serians.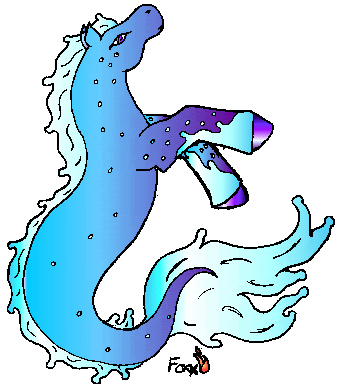 Last edited by
Kyra
on Sun Feb 05, 2006 5:29 pm, edited 1 time in total.