Elder


Posts: 879
Joined: Fri Mar 11, 2005 9:29 pm
Location: Canada, Ontario.
It was her first time away from home, and it was just as SaphireSpin had described it to her.
The stars sparkled across the dark banner overhead, the large sphere in the distance the only light illuminating their path. SaphireSpin lead the way through the densely collected forest, weaving an intricate pattern toward the clear field only a few more steps away. The long grass waved in the cool night breeze, welcoming them to it's depths.
Crisp air swept up the younger mare's mane, purple strands scattering across her neck and face to hide the enticing features. The follower was leaner in all aspects, her face would be unknown to those who were more accustomed to the lands. Her curly hair cascaded over her body like a waterfall, the shells around the dock of her tail only adding to the illusion.
Bayou had remained silent for a bulk of the trip, feeling a certain drag in the air between them. SaphireSpin had done the same, but for different reasons.
This was a healing time for her, even Bayou could sense it.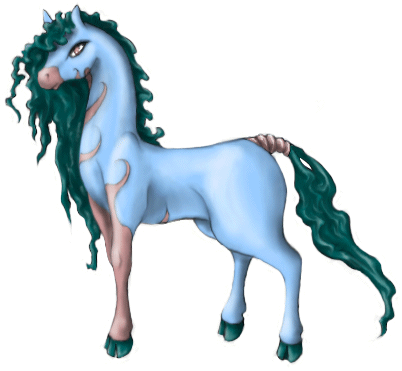 Last edited by
Rainer
on Sun Oct 05, 2008 8:02 am, edited 1 time in total.